Open Data Sharing Risk Assessment Toolkit
This toolkit is for anyone intending to upload or share any datasets as open data on the Open Development Mekong's (ODM) datahub.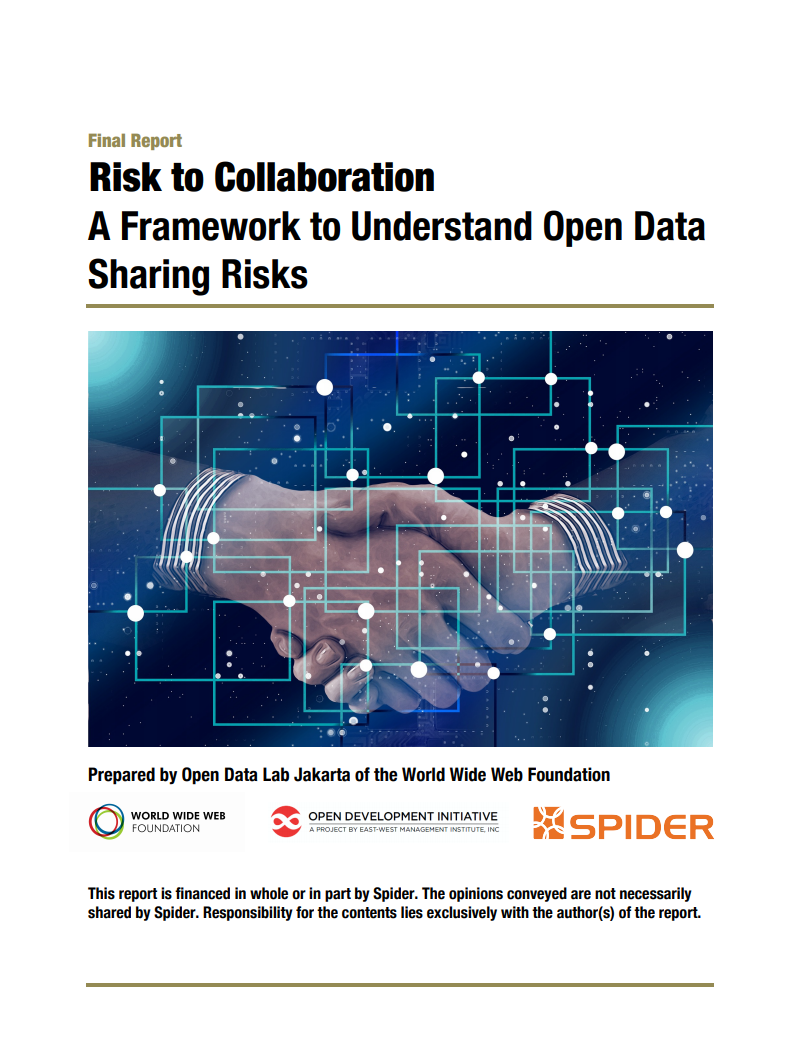 It is meant to be used to help guide users of ODM's datahub through a process of assessing the risks and benefits involved with making a specific dataset available as open data. It was developed by Open Data Lab Jakarta of the World Wide Web Foundation, based on unique research conducted in each of Cambodia, Lao PDR, Myanmar, Thailand and Vietnam to understand the factors that help or hinder data sharing in each country, and how ODM's network of organizations in the region are managing these risks already. In addition, a literature review was undertaken to form the theoretical basis of the toolkit.
The framework of the toolkit consists of four steps: Identification of the knowledge assets; Identification of benefits for each stakeholder; Identification and quantification of risk variables; and Dealing with risks. It is comprised of the toolkit (in .xls) and documentation to assist the user (.pdf). This toolkit is currently available in English, and will be made available in Khmer, Laotian, Burmese, Thai, and Vietnamese shortly.
The toolkit has been tested by multiple stakeholders to improve the usability of the product. However as circumstances change within the Mekong Region we welcome feedback from users of this toolkit to continue to improve its usability.
Training Material, Guides, Organizaing/Educational Materials